Symbolically, Kundalis of prospective bride & groom are likened to stars and planets, which indicates a couple is bound by planets and constellations. The likelihood of you getting any obstacles or side effects will be very low when you have more points in Kundali matching and if the stars may have any faults, those can be discovered and shied away from, for eternal glory. A Kundali match can also provide a lot of insights into doshas such as Mangal Dosha that could be harmful for marriage.
Importance of Kundali Matching
To Ensure Compatibility
Financial Stability and Career Impacts
The ability to produce/bear offspring
Testing for compatibility on a mental and physical level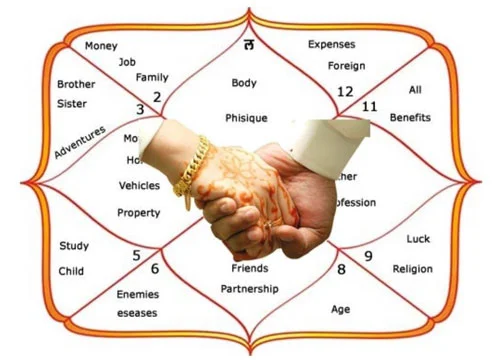 In conclusion, when recommending a couple's horoscope for marriage purposes, other considerations need to be taken into account such as Manglik Doshas, longevity of the partner, and financial.. By matching the Kundlis of the bride and groom, they can gain insight into how the stars will affect their marriage and how to overcome obstacles that may arise. A variety of solutions and remedies are provided for finding the perfect partner and finding eternal marital bliss in upcoming marriages.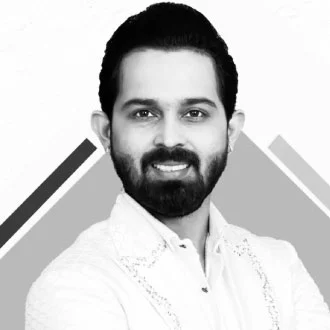 SAURISH SHARMA
Astrologer
Astrological Compatibility between bride and groom is the key to a successful marriage. Adding to the repertoire of experts we have on our team, Saurish Sharma is the latest addition to the Matchme family. A celebrity astrologer, Dada Saheb Phalke Icon Award winner, Vastu specialist and the brain behind Omega Astro, Saurish, has many feathers in his cap. With offices in Delhi, Mumbai and Chandigarh, he has facilitated matchmaking for over 300+ couples and led them to their happy ever afters. For those who believe in the powers of stars and planets, he is an absolute authority on the subject and can nudge you in the right direction of happiness, wealth and prosperity. KUNDALI MATCHING: AN AUSPICIOUS TRADITION AND AN EYE- OPENER FOR A BEAUTIFUL FUTURE. When proposing marriage, especially in India, where arranged marriages are common, kundali matching is the most important factor taken into account.
In The News