At MatchMe, we're reshaping matrimonial services. Our objective is to create a personal and enjoyable search experience, free from stress and doubt.
There are 2 ways to join MatchMe

Basic Membership
App Approach: Discover a curated community of like minded individuals on MatchMe's exclusive app, where meaningful connections await.
Premium Membership
Personalized Approach: Elevate your search with MatchMe's personalized service. Our dedicated team will personally handle your search , meeting with you to understand your preferences and goals, and ensuring a tailored approach to finding your ideal life partner.
"Introducing the all-new MatchMe app, your gateway to an exclusive community of well-established Indians looking for their perfect life partner.
With the MatchMe app, you'll have access to a curated network of individuals personally vetted by our team.
Say goodbye to endless swiping and hello to a community of like-minded individuals ready to settle down.
To join this exclusive community, simply fill in the form. The MatchMe team will reach out to you. Through a thorough vetting process, we ensure the integrity and quality of our members. Once cleared and upon completing the payment, you'll gain access to the MatchMe app.
But wait, there's more! If you're seeking a truly personalized approach to finding your life partner, MatchMe has an additional package just for you.
With our premium package, your case will be personally handled by the MatchMe team. We'll meet with you to understand your unique preferences, values, and goals. We'll go the extra mile to find prospective spouses who are a perfect fit for you.
With 2 types of membership, we have all the tools you need to find you your perfect match.
Our Exclusive Pricing Plans

Basic Membership
Expertly curated profiles of open-minded individuals available on your fingertips.
INR 50000
Annual Subscription
Access to the App
Curated Profiles Sent Weekly
Annual Subscription
ZERO Success Fee
No Additional Cost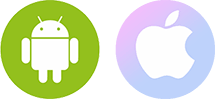 Coming Soon
Pre apply for app
Premium Membership
Personalized and Customized with MatchMe's expert assistance.
Sign up : INR 100000 + applicable taxes
Success Fee : INR 375000+ applicable taxes
Access to a Match Me Expert
Exclusive Profile Personally Researched and Shared
One Time Subscription
Success Fee with a Finalized Marriage
No Additional Cost
Get Started
In The News