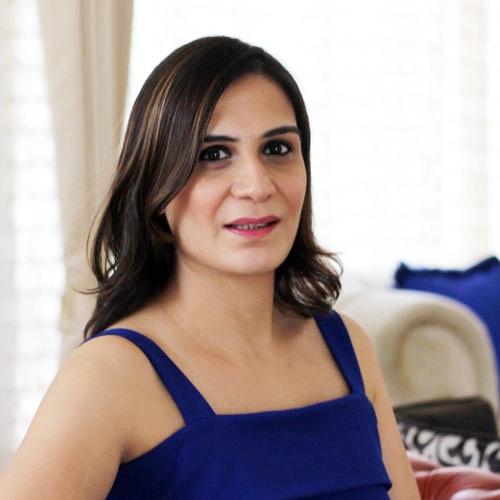 MISHI MEHTA SOOD
Co-founder
Mishi Mehta Sood is one of the two brains behind the story of Matchme. With an early education at the Sacred Heart Convent boarding school in Dalhousie and consequently pursuing a bachelor's degree from Lady Shri Ram College New Delhi, she developed her skillsets as a leader and a mentor. One of her core values being the belief in a long sustained and dependable relationship with individuals. This value system is showcased with her highly cherished friendships that stemmed during her days of education and have evolved into an exemplary show of trust, love and mutual admiration. These are just some of the traits that she brings to Matchme where interaction with people from all walks of life is key, assisting them in finding their eternal match.

During her post graduation degree for Finance from the Amity Business School, she realised that entrepreneurship is what drives her. Understanding the importance of work experience she began her career as a financial consultant and subsequently helped her families real estate business to flourish as well. Within a short while, her traditional family business transformed into one that is not only modern, but also agile keeping up to the demands of the new age. When change beckoned and having played Cupid to many of her friends and relatives, Matchme seemed like the perfect fit for her skill sets, experience and passion. Mishi has always been the enthusiastic and optimistic person in any room. Someone who breaks the ice and steers conversations that become indulging talks.

She believes that a marriage should either begin at a friendship or transition into one, where two people accept each other's similarities and differences with grace and learn to grow not in each other's shadows but individually, having absolute faith that they have each other's back.
TANIA MALHOTRA SONDHI
Co-founder
A Delhi University Amity Business School MBA graduate in Marketing, MatchMe other co-founder is Tania. With her years of experience in executive recruiting for corporate as well as HR Services, she had created a niche for herself in India and the Middle East as one of the foremost headhunters. Understanding the nuances of people's needs and actualizing them is her core strength which is one of the biggest boons that helped birth the idea of bringing the right people together for a relationship for life. Having worked with clients in the international space as well, also allowed her to analyse situations and people from a broader perspective.

Tania assures coordination between all different departments and vendors of MatchMe helping in the smooth functioning and a efficient solution for any body reaching out to find their perfect match. Owing to her years of experience and a sharp eye, she has helped in the structuring and direction of MatchMe.

Tania belongs to a renowned family from Jalandhar and is married into a well-established family in Delhi. Her great family lineage and education give her a uniquely blended perspective of traditional amalgamated with modern values. Married for 13 years to the love of her life, Tania wholeheartedly believes in the age old adage "a great marriage is not when the perfect couple comes together, it is when the imperfect couple learns to enjoy their differences". Through her personal experiences she realizes how meaningful and joyful life can be if you spend it with the 'right' person. Hence the significance of connecting with the 'one' and the commitment of MatchMe towards making this happen.

"We want MatchMe to be recognized as the most efficient and trustworthy matchmaking service for Indians across the globe."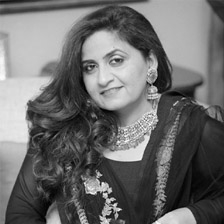 NIPPA BHATIA
Associate Partner, UAE
Ever since Nippa realized that she could find happiness in art, décor, and interiors, she involved herself in it while pursuing her childhood dream of a career in the Airline industry. A Delhi University, Hindu College topper for her graduation in Sociology, she started her career with Singapore Airlines. She moved to Mumbai after marriage and set up the Customer Services Unit for Jet Airways. Subsequently, she shifted to Dubai and worked with Emirates Airlines for 9 years. Her core strength has been PR, and interacting with people from all walks of life. She has been a resident of Dubai for over 22 years, honing her skills by actively participating with various Expat groups apart from keeping busy with a social cause by creating a charity that assists laborers stuck in the country due to medical issues. She has been featured in many local publications including a coffee table book "Super 100 Women Achievers from India and The Middle East". Her network of friends from different backgrounds and affable nature has helped in continuing her hobby over the years by accessorizing homes, Landscaping, and dealing in stone artifacts. This is something that brings out her creativity to the core, which she enjoys immensely. Married for 28 years, she has a son who is working in Dubai after graduating from Boston and a daughter who is currently doing her under graduation from Boston. She believes that marriage is about growing as a couple. One has to understand their individual differences to reach the maximum potential. It's a life long journey taken together as equal partners. Nippa handles our Dubai office. She would love to bring likeminded people in the region and give them space to meet each other to connect.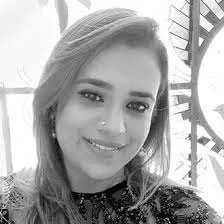 VANDANA JARIA
Associate Partner, UAE
Vandana Jaria is an Indian based in Dubai. She is a Delhi University, Jesus & Mary College graduate in History and post graduate from London School of Fashion in Visual Merchandising. She believes that what truly matters in a relationship is how two people connect. Her core strength has been interacting with people from all walks of life. Her vast network of friends from different backgrounds and her friendly nature continues to help her in getting a good understanding and appreciation of the challenges involved when one is looking for their life partners. According to her , marriage is not about someone coming into your life to complete you, it's about someone walking beside you, so both lives become even more beautiful. Vandana handles our Dubai office +971522765005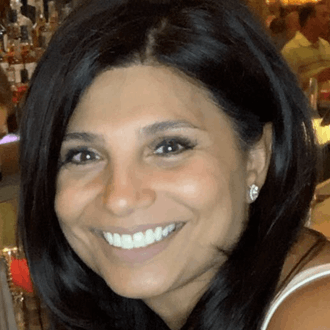 TRUPTI MALHOTRA
Associate Partner, USA
Born in Ahmedabad, Trupti moved to the United States as a child with her family. She attended the University of Pittsburgh graduating with a B.A. in Economics and Accounting. After graduation, she moved to New York City to work as a flight attendant before beginning her career in accounting. Married for 32 years to her husband who is a Punjabi from Jalandhar. Together they have raised three children who have graduated from prestigious universities in the United States.

As an associate at MatchMe, Trupti wants to bring individuals together that desire a life journey with a partner, as she has experienced. From the first meeting to marriage, sharing ups and downs, and raising children, she seeks to connect two people to share a life together.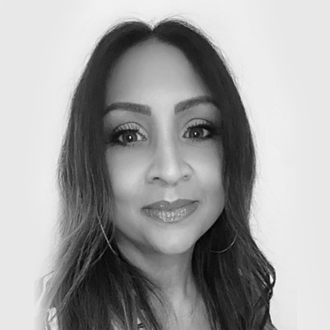 SUMAN QURESHI
Associate Partner, United Kingdom
SUMAN Qureshi is a British Indian, born, raised and based in London UK.

She started her career after college in the airline industry and has done a vast amount of different roles within, working her way up to the position she loves the most in Resource Management. She further educated herself gaining a Performance Management and leadership Diploma within her career and is a post graduate in HR Management.

Suman has had the opportunity to travel frequently across the globe and has made some life long friends along the way. She realises the challenges people can face trying to meet their life partners for marriage, in a society that is so fast paced requiring a work life balance. Here at MatchMe Suman handles the UK office and takes care of our network all across Europe.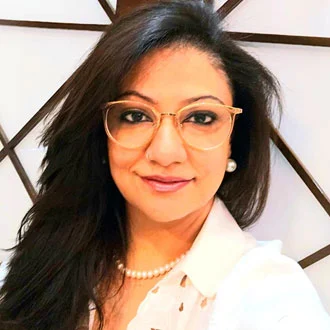 SIMRAN SINGH
Associate Partner, Canada
In a good marriage, each partner secretly believes they "struck gold" and that is exactly what Simran has felt for the last nineteen years being married to the love of her life ... Or her better half, as she likes to say.

A devoted mother to her two teenage boys, she has been an integral part of a dense, close-knit joint family which has allowed her to intimately familiarize herself with the nuances, both small and big, that nurture enduring relationships. With a degree in Economics , International Business and Designing in her pocket, She had the perfect set of tools in her arsenal to run a successful clothing and accessory line for eighteen years.

True to the unpredictability of life, her journey eventually led her to Canada. Amidst a wide array of people from varied ages, cultures, and backgrounds, all seeking genuine connections in their new country, the stage was set for a remarkable endeavor. It was within this context that she found her calling—bringing kindred souls together. And what better than being a part of a platform that weaves together destinies that transcend time and distance .

To her, marriage embodies companionship and the journey of aging in unison. Life, with its mix of trials and tribulations, becomes infinitely richer when shared with a partner.
In The News